2 Day Introduction to Mindfulness & MBSR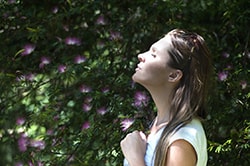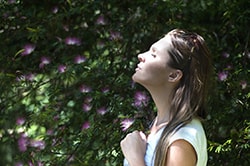 2 Day Introduction to Mindfulness & MBSR
Upcoming Dates;
August 24th & 25th , Cork
What will you learn in these 2 days?
You will be introduced to & practice a wide variety of mindfulness practices as taught in the Mindfulness Based Stress Reduction Programme (MSBR) including connecting with your breath, body awareness, mindful movement & mindful walking.

We will look at stress and new ways of responding to yourself and the challenges and stresses you face with greater kindness & compassion building your resilience, self confidence and trust in yourself.

Understand the benefits of mindfulness for health and well being & brain development from the latest research.

Self Compassion - Learn new ways of being with yourself, befriend your experience and open to yourself with attention, kindness and compassion

Understand how to integrate mindfulness into your daily life at home and at work.
What are the benefits from taking this course?
The benefits of Mindfulness are unique for each participant. It is a journey of self discovery, a waking up in one's life. Participants usually find the course a very enriching and nourishing experience with its challenges at times and surprises too.
Participants report following completion of the course that they experience
An increased ability to relax, slow down and 'BE' more in their lives.
An ability to cope more effectively with both short and long-term stressful situations
Improved self-esteem, self awareness and willingness to care for self. A greater sense of ' okayness' in one's own skin and willingness to rest more easily in one's own good company.
Increased resilience and capacity to deal with difficult thoughts and emotions and work more compassionately with oneself and in turn relate to others with a greater sense of understanding, care and kindness.
Greater energy and enthusiasm for life.
Increased sense of balance and well being as one learns to make and take more personal responsibility in making more conscious nourishing choices about one's life.
Increased ability for living in the present moment and awareness of when one isn't and how to come back.
Greater appreciation and acceptance for oneself and one's life as it is right now and greater understanding & wisdom of the nature of change, growing and learning.