5-day Mindfulness Course DEPOSIT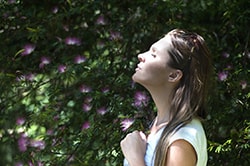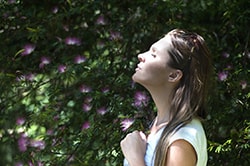 5-day Mindfulness Course DEPOSIT
Upcoming courses: November 2017 (Date to be confirmed)
Cost: €375 (€150 Deposit paid online to secure your place)
Pre Course Orientation Call with your Teacher before we begin. This gives you an opportunity to hear more about the course and for me to check in with you. I can also clarify any questions you may have about the course.
5 Consecutive Days of the Course with a2. 5 HourMorning Session & 2.5hourAfternoon Sessions
Full Day of Mindfulness Practice in Silence on Day 4 from 10am - 4.00pm
Non Residential although you may like to stay locally and immerse yourself fully in this time.
Benefits of this course:
Each Session of the course has a particular themes including;
Session One: What is Mindfulness?
Session Two: Seeing Clearly & challenging and understanding our perceptions
Session Three: Pleasure and Power from being in the Present Moment
Session Four: Understanding Stress and our automatic stress reactions
Session Five: Learning to pause and respond to stress with greater awareness
Session Six: Mindfulness in Communication - learning to listen deeply
Session Seven: Mindfulness in daily life
Session Eight: Endings and Beginnings .
READ MORE about the course (click here)
What are the benefits from taking this course?
The benefits of Mindfulness are unique for each participant. It is a journey of self discovery, a waking up in one's life. Participants usually find the course a very enriching and nourishing experience with its challenges at times and surprises too.
Participants report following completion of the course that they experience
An increased ability to relax, slow down and 'BE' more in their lives.
An ability to cope more effectively with both short and long-term stressful situations
Improved self-esteem, self awareness and willingness to care for self. A greater sense of ' okayness' in one's own skin and willingness to rest more easily in one's own good company.
Increased resilience and capacity to deal with difficult thoughts and emotions and work more compassionately with oneself and in turn relate to others with a greater sense of understanding, care and kindness.
Greater energy and enthusiasm for life.
Increased sense of balance and well being as one learns to make and take more personal responsibility in making more conscious nourishing choices about one's life.
Increased ability for living in the present moment and awareness of when one isn't and how to come back.
Greater appreciation and acceptance for oneself and one's life as it is right now and greater understanding & wisdom of the nature of change, growing and learning.